I would like to take a moment to pay a very big thank you to Jermena at Jermena's World, for her thoughtful nomination! Go now, check out her phenomenal blog, you will not be disappointed, it is such a treat to read her work! Thank you, my dear friend for this special acknowledgment. Your nomination, continued encouragement, and support mean the world to me! You've made my year!
I am beyond honored to be a nominee for The Sunshine Blogger Award!!!
Rules
Thank the blogger who nominated you and link back to their blog.
Answer the 11 questions sent by the person who nominated you.
Nominate 11 new bloggers to receive the award and write them 11 new questions.
List the rules and display the Sunshine Blogger Award logo in your post and/or your blog.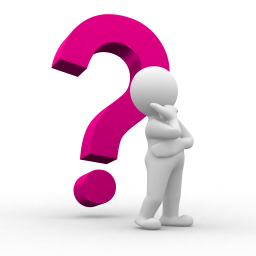 Jermena asked me some great questions and here are my answers:
Have you ever been in Love before, a romantic Love. If yes, mention one word you would use to describe the feeling. Elation
What is that one thing you Loved the most about that significant other? Thoughtfulness
Which animal in the Universe, would best describe you and Why? A hummingbird. As my Grandma Lowe used to say: Cuz I'm tiny, fast, and love sugar! All true! BAHAHA
If you were given a chance to time travel, who from history would you want to meet and why? Personally, I would want to meet Emily Dickinson because she is my favorite poet! I would love to sit and discuss the meanings and intentions behind her poems, ask her why in the hell she didn't title any of them (that doesn't bother me at all 🙄) and knowing what she knows now, if she would live her life differently. Perhaps, if she would publish her work or not be so reclusive.
What would you tell your younger self if you met? Seriously, girl. Slow down and STOP stressing so much! Learn to let go, if you do, it will save you copious amounts of time, money, and spare you considerable heartache. Don't just talk about meditation…practice mindfulness and meditation every single day. Trust me it is worth it!
Do you believe in God? If Yes, by what would you share your convictions of his existence? I do believe in God. I am a huge proponent of the idea that God means many things, in many different contexts, and goes by many names. For me, God is everywhere and he is a precious presence within. Respecting others' beliefs is an integral part of my heart's conviction that I hold very dear, which is why I also believe in the possibilities of other forms of God's existence beyond my own.
If you were the government, what would you change about your country? UGH, PUHLEASE! Don't even get me started! The list is infinite…
Which is your favourite colour? In your own words, describe it in relation to anything in the world. E.g Green. The shades in my dress were as dense as a tropical rainforest. Pink! Pink has always been a favorite site in my skies during every sunset or sunrise.
Is there a certain character/Personality that people mistake you with? If yes, which one. Preppy, popular, bouncy cheerleader, sorority girl, trust fund baby. At times, I've been known to be a bit bouncy and I will admit, mea culpa, I always wanted to be a cheerleader but was not allowed to be one.
What is that one thing you would like to experience before you leave this world? SKYDIVING
How old were you when you had your first crush? 8 years old. Brian Crawford (RIP)
My Nominees are:
Eleanor's Questions for the Above Nominees
Do you think free will exists? If yes, please explain why and the role it plays in the world.
In your opinion, does weed, overall, have more of a positive or negative impact? In other words, does it do more harm than good or the other way around?
If you could live in any era which would it be and why?
What is your favorite quote of all time and why that one?
Pick one of the worst events in history. If it were possible to change or prevent it, would you? Why?
Should euthanasia be a legal option for all if the law was written with great care and consideration?
Why does evil exist in the world?
What is your superpower (AKA Your Greatest Strength)?
Who do you think is currently one of the most influential individuals in showbiz? Why?
How do you like your eggs? Do you think your preference reflects your personality?
Are Myers-Briggs Personality Types all their cracked up to be?